Episodes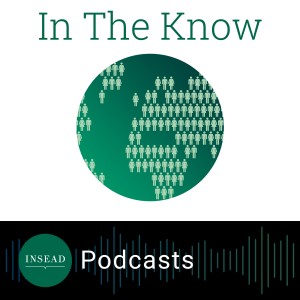 Friday Apr 08, 2022
Friday Apr 08, 2022
Are you curious about what the future of work might look like? You're not alone. Many people are wondering how work will change in years to come. Some believe that we'll see more jobs in fields related to technology and science. Others believe that work will become more flexible, with more people working from home or remotely. In this episode, we'll discuss some of the best skills to ensure we are ready for the future of the workplace and the importance of pursuing purpose.
Our Guest Today
Lisa Barrett MBA'13J
Lisa has been working at the forefront of learning and digital innovation for 20+ years. After more than a decade as a leader in some of the most innovative education transformation organizations in the United States (TNTP, TFA), I spent the last 10 years at the highest levels of the British government, to the leadership of organisations redefining what is possible through education and technology (Coursera, Multiverse). Lisa Graduated from INSEAD as part of the MBA'13J Cohort.