Episodes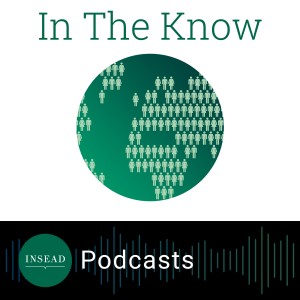 Monday Jun 13, 2022
Monday Jun 13, 2022
Belonging is knowing that you are a part of the world around you. It's about fitting in, finding your place, and feeling like you belong with the people around you. 
But some may have difficulties in identifying a sense of belonging to a certain place, or with certain groups of people, especially after international experiences or careers that may have shaped the way they think, behaves, or addresses any challenges, they are faced.
So let's discuss the importance, or lack thereof perhaps, of having to find your place and assuming an identity and belonging.
After all, isn't it the goal for us all to create more inclusive communities where one is accepted no matter where they are from, or where they believe they belong?
Our Guests
Aya is the Associate Investment Officer at International Finance Corporation (IFC). Aya joined IFC's Financial Institutions Group in 2019 after working in management consulting and M&A advisory in the private sector. She is involved in executing new investments and the portfolio management of existing investments in the West and Central Africa region, after spending 2.5 years in Amman, Jordan, with IFC's Middle East and North Africa team. Most recently, her team has been working on equity investments to fintech companies in Africa, small loans to women entrepreneurs, including Syrian refugees, and loans to SMEs that could contribute to climate change mitigation. Aya is an EMFIN'23Feb participant.
Stephanie is the founder of The Inspiration Lab, a consultancy working for global companies to strengthen diversity, inclusion and leadership at work. Stephanie started her career as a researcher in both qualitative and quantitative methodologies, and a teacher in survey theories at Paris University. Stephanie also 25 years at L'Oréal, in the Luxe Division, in marketing, sales and general management and then at 50, I decided to go back to learning and studied NLP at UCSC University of California Santa Cruz, and Organizational psychology at INSEAD with EMC programme.