Episodes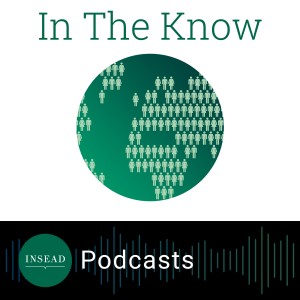 Friday Oct 01, 2021
Friday Oct 01, 2021
Most people are strangers to themselves; many of them resort to the manic defence – filling their calendar with a flurry of activities meant to prevent them from having any time to reflect. They are always running, without knowing what they are running for or running towards. Also, they feel drained, but they don't understand why. Others, having reached the pinnacle of professional success, fail to find meaning.
Today we discuss the Executive Master in Change programme and how understanding yourself can lead to transformation.
Our Guests
Sini Dimitrios Parampota
Sini is a global citizen with 25+ years of diverse experience, using career development to build bridges, promote DEI and drive change. She is a lifelong learning enthusiast and digital geek, currently researching the impact of infertility on women leaders' career aspirations.
For the last decade, she has worked with the Qatar Career Development Center, a member of the Qatar Foundation. She is the proud founder of Thrive Lab Qatar.
An avid explorer, Sini enjoys travelling around the world and meeting new cultures. She is fluent in Greek, English, German and has practical skills in Arabic and Italian. She is married and lives in Doha with her Qatari husband.
Patrick Parker
Patrick is the Director of Specialised Degree Programmes at INSEAD and also an EMC graduate. Patrick has gained over 20 years of international business education experience and specialises in people management, programme management and design, and candidate admissions.