Episodes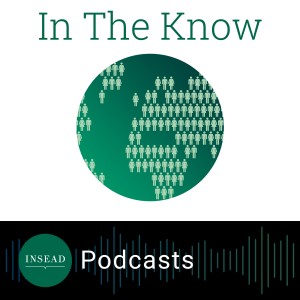 Tuesday May 12, 2020
Tuesday May 12, 2020
What is it that sets finance professionals apart? 
The ability to evolve with your industry's changing priorities can make the difference between building a good career and a truly great one.
The rapid change that has characterised the finance sector over the past 10 years shows little sign of slowing. FinTech firms are leveraging big data from e-commerce and other internet-based services to personalise the customer experience. Established financial services players are responding with their own digital transformations, launching e-commerce platforms and new online wealth management tools. At the same time, emerging technologies such as artificial intelligence are poised to further disrupt the marketplace and reshape traditional approaches to financial services.
As a result, banks are having to shift their business models to succeed in a more fragmented and highly competitive landscape, and that's having an impact on hiring needs. Sound finance qualifications, technical skills and experience are still critical to success in the finance sector. But in the digital age, institutions are increasingly looking to acquire senior talent with skills and capabilities that go beyond finance – those that can help them cultivate a challenger mindset and deliver speed-to-value and innovation.
Guests
Yuri Yoshioka
Yuri is the Vice President of Risk Management, Aircraft Leasing, GE Capital Aviation Services (GECAS) and graduated from the INSEAD Master in Finance in 2017.
Vijay Rajendran
Vijay has 15+ years of experience with the Private, Public, and Non-profit sectors in Africa, Asia, and Europe. Vijay has gained in-depth knowledge and experience of Leadership, General Management, and Finance from two of the best business schools in the world: Master in Finance from INSEAD in Singapore/France and MBA from IMD in Switzerland.