Episodes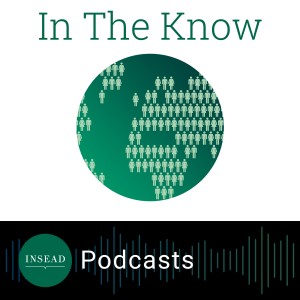 Wednesday Jul 01, 2020
Wednesday Jul 01, 2020
The region of Asia is incredibly diverse in people and culture, you need to be aware of those differences to be successful when conducting business or pursuing a career in Asia.
The Tsinghua – INSEAD Executive MBA (TIEMBA) is a unique partnership between INSEAD and Tsinghua, one of China's most prestigious universities. The programme takes place across INSEAD's three campuses in Singapore, Abu Dhabi and Fontainebleau (France), and Tsinghua's campuses in Beijing and Shenzhen.
In episode #12 we have the first of a two-part episode which will feature a participant and alumnus from the TIEMBA programme. This two-part episode provides insights into business and career success in Asia.
Guest
Lynette Tan, TIEMBA'21Jul
Co-founder and Chief Executive of the Singapore Space and Technology Association. Lynette is a Womens Weekly Great Women Of Our Time Award winner and current participant in the TIEMBA programme. Lynette shared many amazing insights into the science and technology industries and some tips on how to realise success in Asia.