Episodes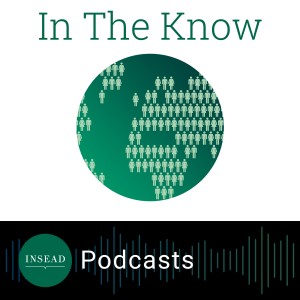 Monday Feb 22, 2021
Monday Feb 22, 2021
The last 12 months have shown us that the unpredictable can happen and our best-laid career plans don't always work out the way we intend them to.
To help us explain how we can understand and succeed in an ever-changing career landscape I am joined by two individuals responsible for ensuring students in the pioneering INSEAD Master in Management class build solid foundations for their future career success.
Our Guests
Jessica Whitehead
Jessica is the Assistant Director of Career Development and Employer Engagement for INSEAD's Master in Management.  Jessica has a background in managing programmes and strategic partnerships in Canada, the UK, and China. Most recently she worked in the Global Engagement Office at UCL, and prior to that, she worked at London Business School helping to operationalise the re-launch of the MiM programme. She also holds an undergraduate degree in business and a Master in education.
Thibault Seguret
Thibault is the Programme Director for INSEAD's Master in Management programme and holds a Master of Computer Science as well as an MBA from INSEAD (12J). An experienced manager with over 12 years of experience, he started his career in the video games industry. Passionate about career development, he launched a start-up right after his MBA to challenge the way teenagers and young adults thought about their careers.