Episodes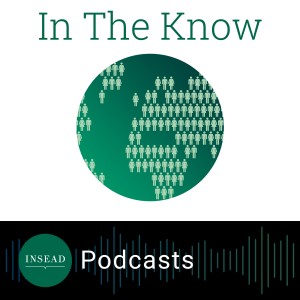 Tuesday Dec 03, 2019
Tuesday Dec 03, 2019
Understanding how to create a fit between our colleagues, our organisation and our corporate goals is incredibly important as we try to make significant contributions in our careers.
Today we are talking about how to transform yourself and your organisation with our guests from the Executive Master in Change Programme.
Our Guests Today
Samantha Yarwood 
Samantha recently left the corporate world to start focusing on tapping into the collective powers of our community to create positive change. Samantha spent 15+ years in marketing & communications with a focus on building the brand, creating community, and inspiring through innovation with Starbucks/Nestle. Current projects include CMO at Scout Canning; Chief Marketing & Human Resources Officer at Abundance Behavioural Health and; Service Line Director, THNK.
Michael Shiel
Michael Shiel is adjunct professor of strategy at INSEAD, where he teaches on the core strategy course on the MBA, and is one of the Programme Directors of the Executive Master in Change. He has taught extensively in the field of Strategic Leadership, where his specialised interest is in the challenges of strategy in situations of uncertainty and ambiguity.
Discover More 
Spanning over 18 months and eight modules of three to four days, the EMC programme takes you deep into the basic drivers of human behaviour and the hidden dynamics of organisations.
Integrating business education with a range of psychological disciplines, the programme enables you to understand yourself and others at a fundamental level – and to use that knowledge to create more effective organisations.
Whether you are an HR professional, a coach, a consultant or an executive seeking new ways to make an impact on your organisation, this programme offers you not simply a prized degree from one of the world's leading business schools but a life-changing intellectual and emotional experience.
Visit https://www.insead.edu/master-programmes/emc to discover more.