Episodes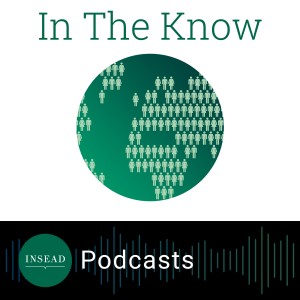 Thursday Mar 10, 2022
Thursday Mar 10, 2022
If you're a mother-to-be considering pursuing an MBA, or if you're already in the midst of your MBA program and expecting a baby, today's episode is for you. 
Our guest for this episode is Kemi Ogunlesi from the 21D cohort, and she shared her experience of getting pregnant with her second child during the course of her INSEAD MBA. Kemi shares some tips on how to manage both pregnancy and an MBA programme successfully. Being a student while pregnant can be challenging, but it's definitely doable with the right planning and support system in place.
Our Guest Today 
Kemi Ogunlesi MBA 21'D
Kemi is an Operations Management professional with a background in Engineering and 8 years of experience delivering complex technical projects in the offshore drilling industry to drive peak operational performance.