Episodes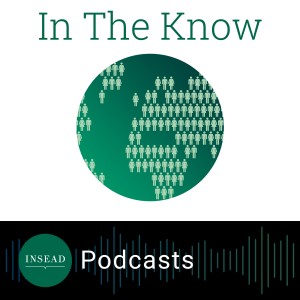 Thursday May 05, 2022
Thursday May 05, 2022
Generation Z, the generation born from 1994 onwards, wants their leaders to be positive, according to "Generations", a study of more than 18,000 working professionals and students across the world. This study conducted by INSEAD, Universum, and MIT found that the ever-increasing speed of technological change is opening up fissures in both generational expectations of leaders and their expectations for their own paths to management. The mix of aspirations and demands from the different generations presents challenges that will have to be carefully managed.
Our Guests Todays
Alexander Eissler                 
Alex completed his Bachelor's degree in Business and Economics at Vienna University of Economics and Business. The programme's international approach and culturally diverse student body taught him a lot about the importance of a global perspective and encouraged him to collect professional experiences across the globe. Alex has worked in different countries and industries from consulting to pro-bono and even entrepreneurship with his own start-up and is passionate about cars and tennis.
Robin Duppui
Robin Duppui is a German student, born and raised in Stuttgart with several years spent living abroad in Mexico and Australia. Looking for a leadership career in business management, he studied Business Administration and Economics at the University of Hohenheim (Stuttgart), graduating with a Bachelor of Science. Alongside his studies, he has gained professional experience in several industries such as automotive, industrial automation, logistics, software-based medical technology and academia, mainly in sales and strategy-related roles. He is a passionate guitarist and an avid snowboarder.
Ruxandra Tosun
Ruxandra is passionate about building success stories and helping individuals reach their full potential, with a taste for international environments and is a Career Coach at INSEAD. Ruxandra tests how digital innovation can support the higher education sector and the coaching world enabling her to create new strategies and an interactive career journey for her clients.